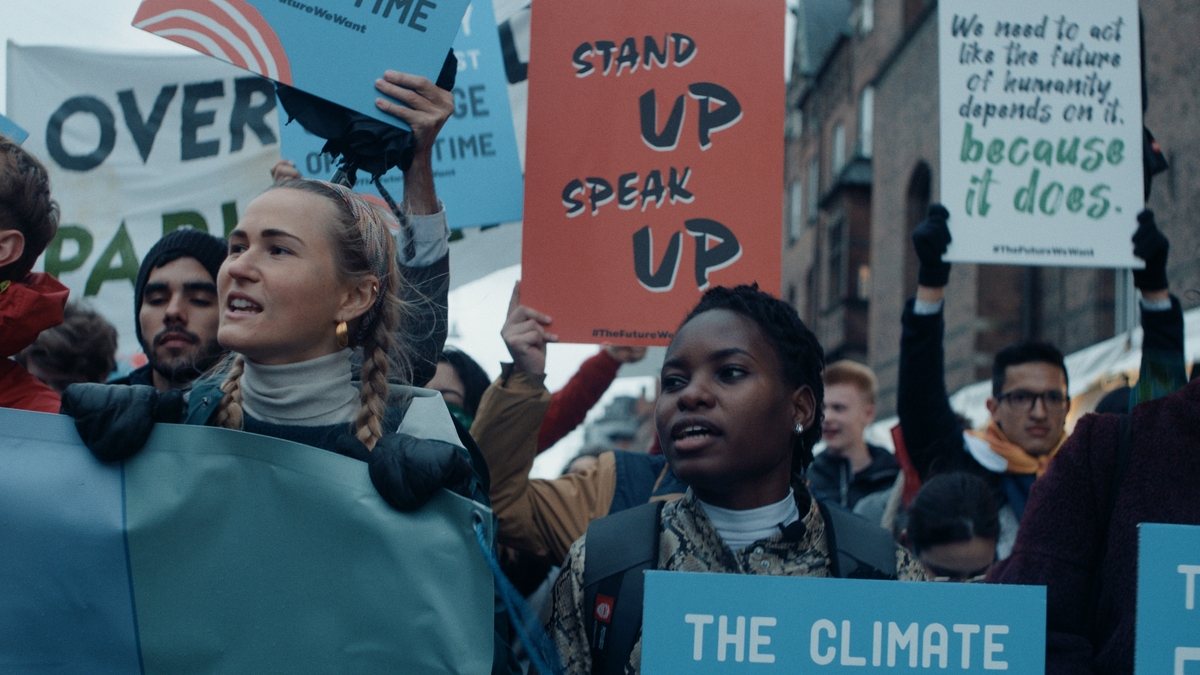 Films to inspire change

Get involved

'The crucial, vital factor in changing the world for the better, is to make people care. To remind us all why things matter to us'
(Dr Rachel Clarke, palliative care specialist, author, activist)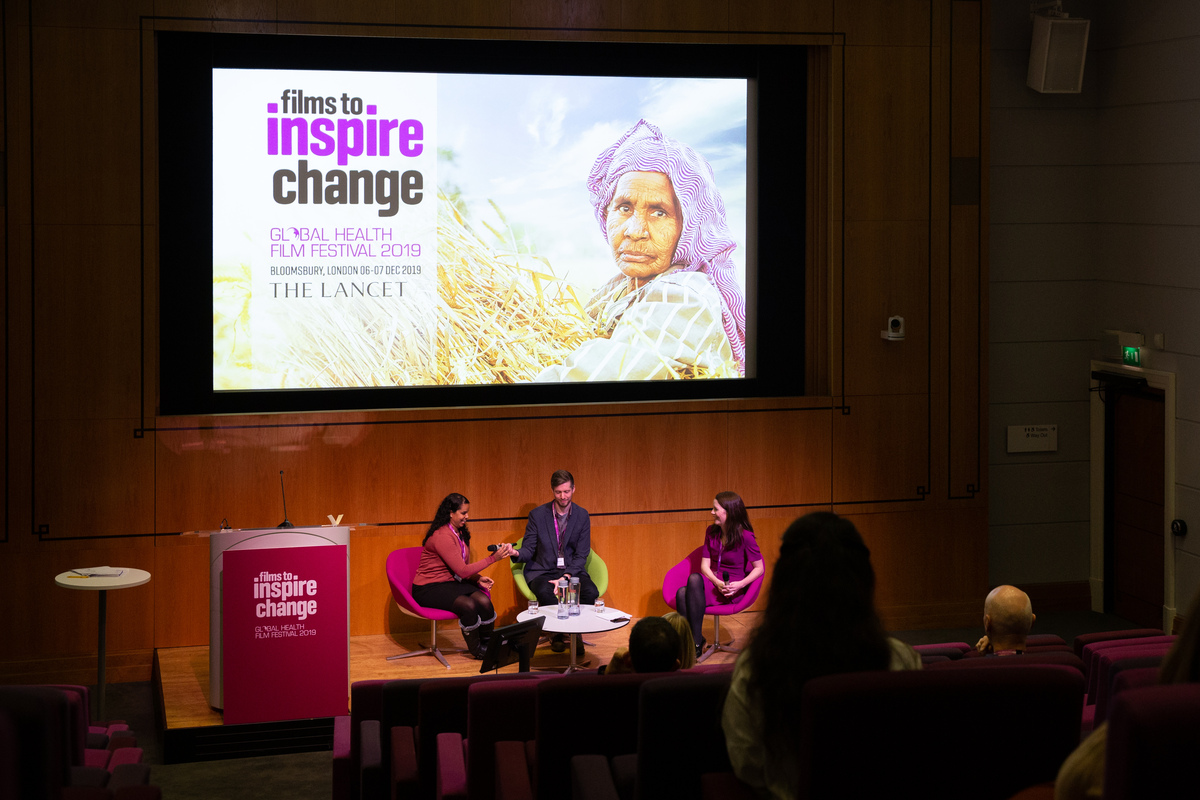 What exactly is Global Health Film?
Global Health Film is a non-profit organisation, bringing people together from all over the world, for the common cause of education.
For them to experience the highest standard of storytelling that creates understanding and empathy, ignites academic, personal and professional debate and sparks an interest in both familiar and new global health and social justice issues.
Our annual festival features outstanding specially-selected filmmakers and activists, and provides the opportunity to discuss and to learn. This, in addition to our numerous other events throughout the year, enables us to create a unique space for exchange and collaboration between storytellers, scientists, clinicians, policymakers alike, not to mention everyone else who is curious about the world and is willing to work to make it a better place.
We are convening changemakers, both budding and seasoned. If you're passionate about global health justice, then this is the place for you!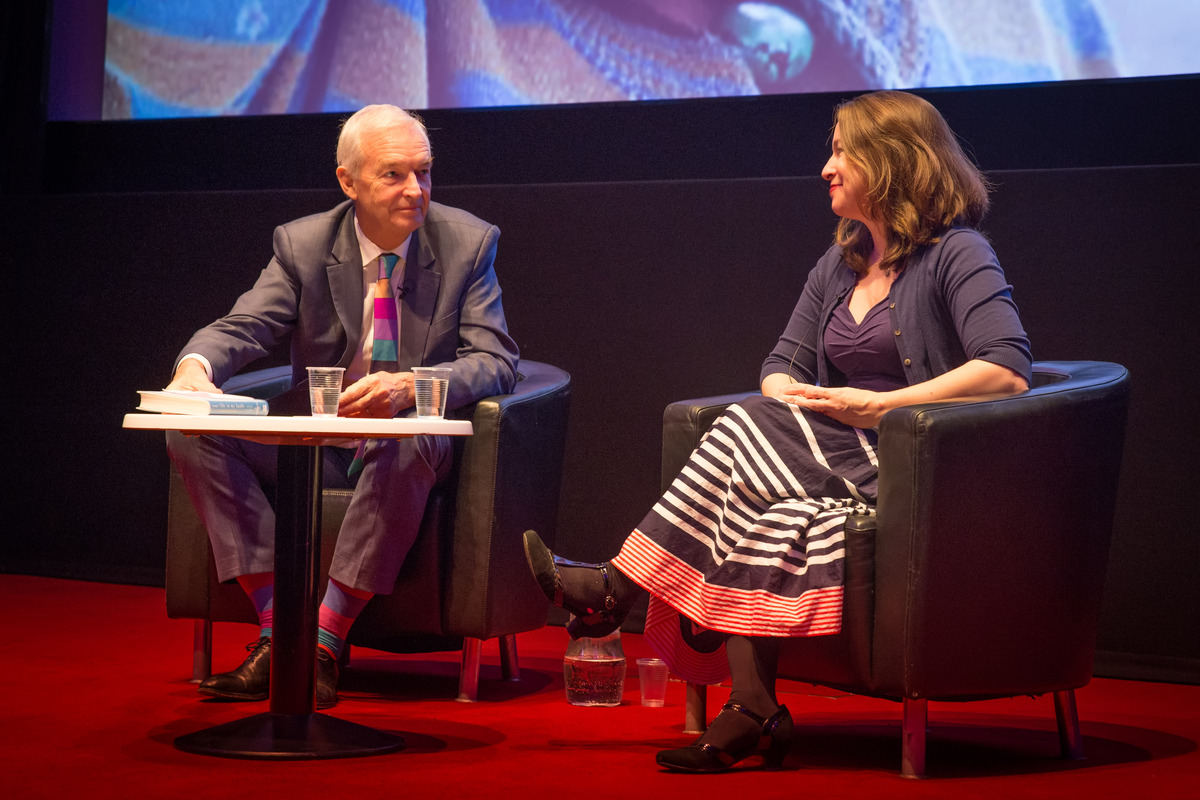 Global Health Film is driven by the desire to combine the science of data with the art of storytelling and use this to bring informed and accurate information to more people.

When talking about health, the power of numbers is unquestionable. Getting the facts out there, to the right people is what propels us to do what we do.
Excited by the transformative power of storytelling, we knew that we could use this to help others understand and make sense of the world. By providing the opportunity for them to see the world through someone else's eyes.
Learning about the lived experience of others through film, allows viewers to begin their journey towards understanding. Witnessing the reality of other people's lives in different settings brings them closer to empathy. It is when understanding and empathy are combined that we are compelled into action. This powerful combination is the key to effecting social change.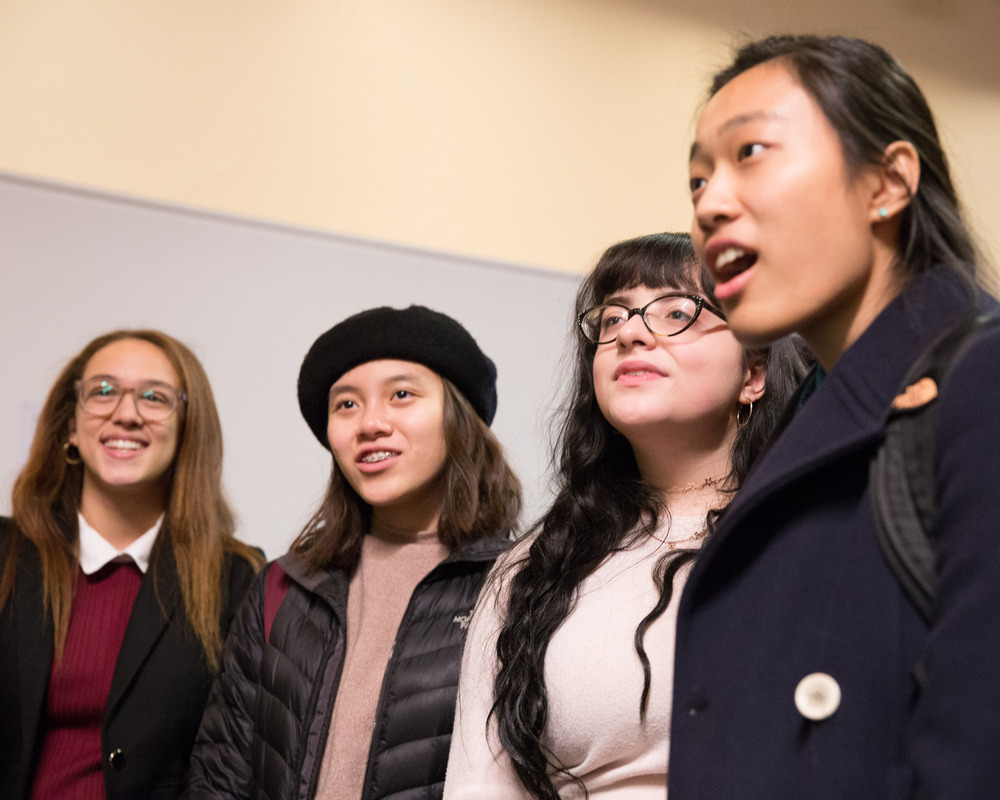 The driving force behind Global Health Film is education and we aim to do this in different ways.
The annual Global Health Film Festival
Running since 2015, our flagship event takes place over two days in-person, in London, UK, with online options also available. Year upon year, the event gets bigger and better, and we take great pride in what is achieved here each time.
The Global Health Film Festival brings together several hundred global health professionals, thought-leaders, policy makers, students, and storytellers from around the world. Great films are premiered, screened, discussed and acted upon. Virtual reality projects are unveiled, tested and appraised. Participants take part in transformative workshops and masterclasses, and are able to connect with likeminded individuals from all walks of life through discussions and networking sessions.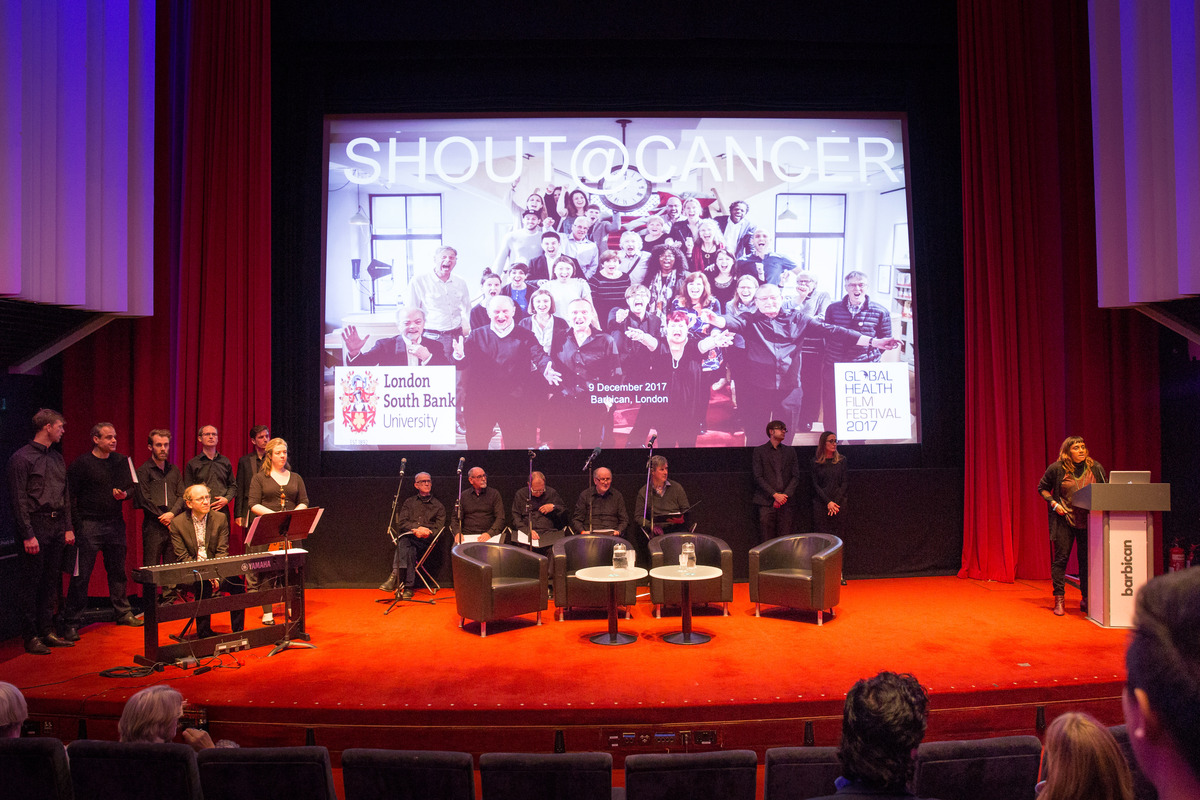 "A diverse group of passionate, committed, well informed voices from the world of health science. Filmmakers, medics, nurses, scientists, journalists, sociologists, coming together with this single focussed aim of 'How do we make the world a better place?'"
(Dr Rachel Clarke, palliative care specialist, author, activist)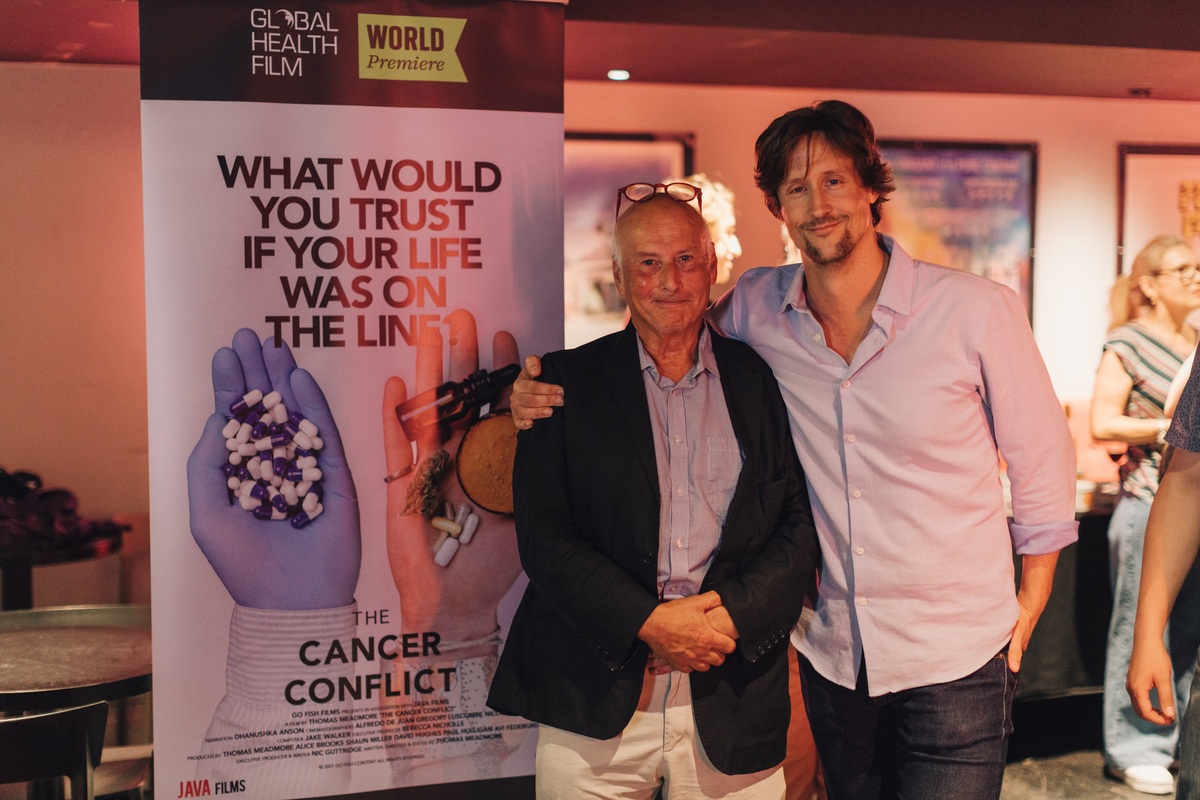 We host:
our own online and in-person preview screenings and premieres throughout the year, as well as retrospectives, where we explore issues several years on, to mark an international event or awareness campaign. We also re-visit films we have shown in years past to evaluate the social change impact and spark more action and awareness.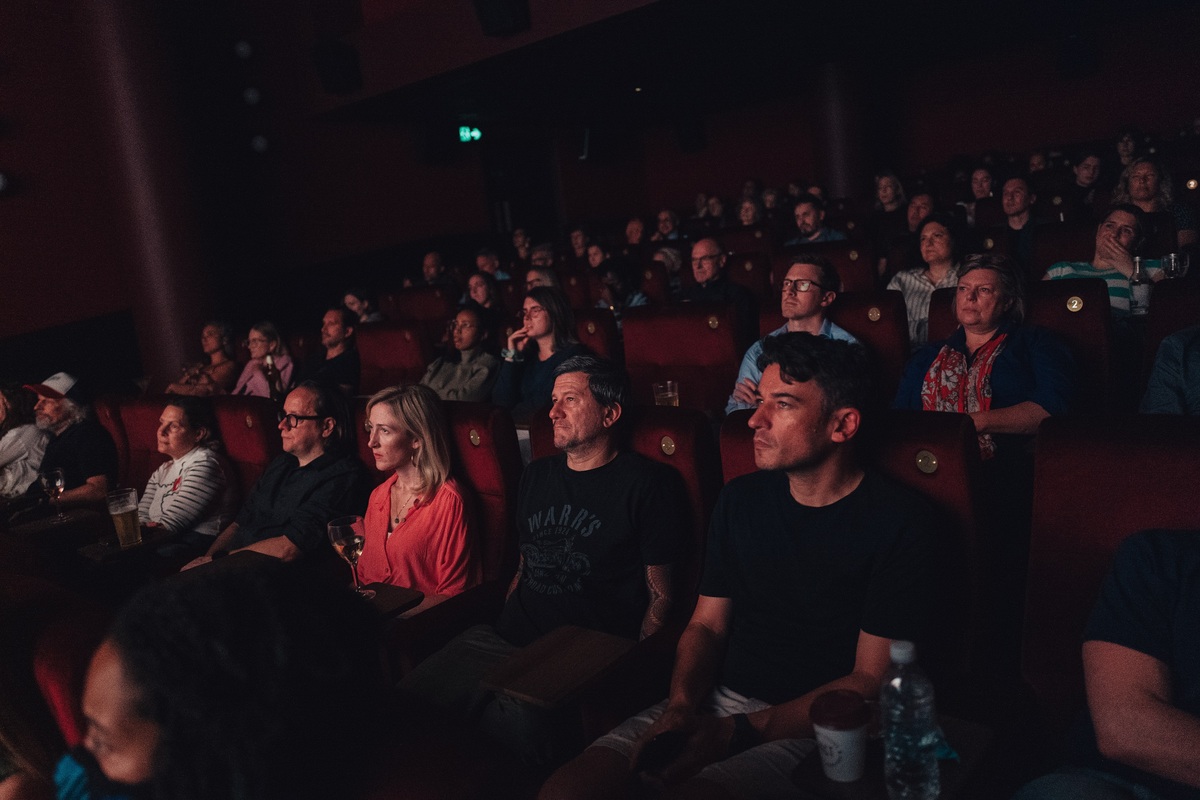 We organise:
film screenings, discussions and virtual reality exhibitions for international conferences and festivals for partners around the world, so far including in the Netherlands, Sweden, China and Australia, and with many more to come.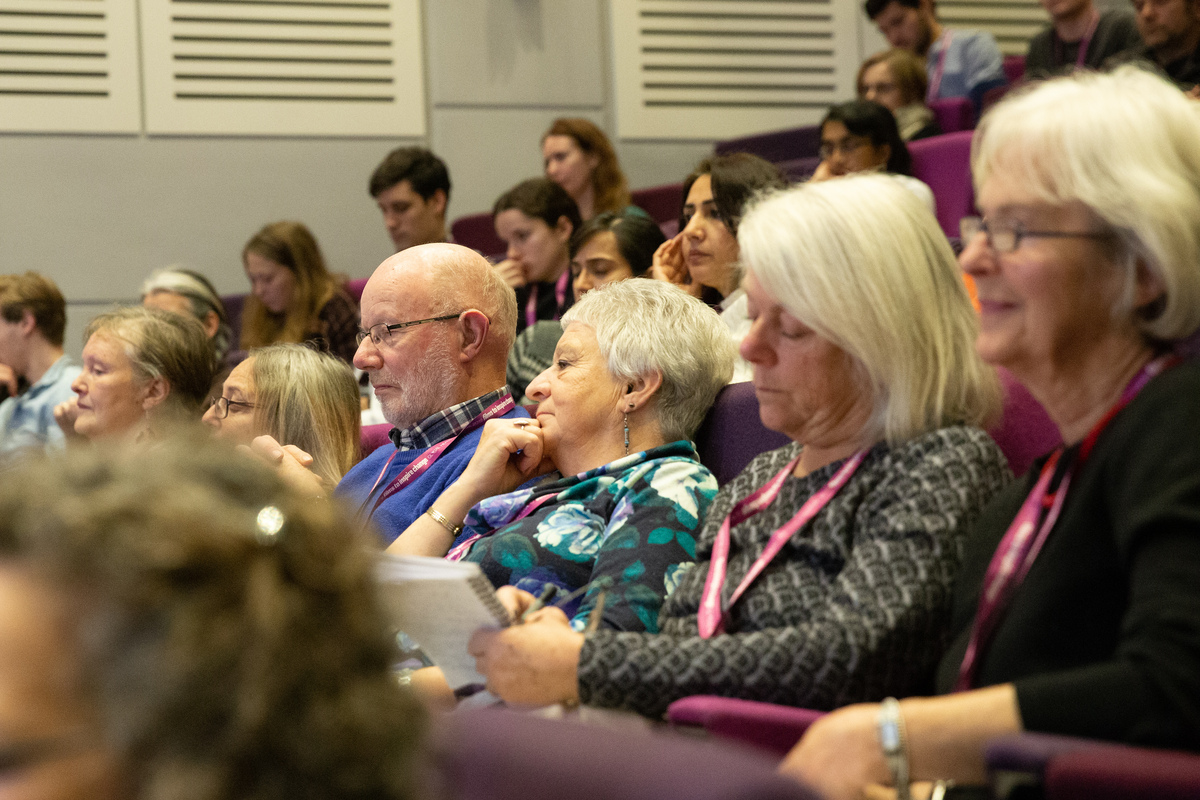 We support:
our film-makers by organising essential test screenings and rough cuts to help them shape their film and kickstart their audience-building. Creating a 'buzz' around the film prior to completion is a great way to build awareness and anticipation, maximising the potential reach once it is finalised.
'That's how you grow and incite activism, resistance and solution, by getting people riled up, by getting people concerned.'
(Charon Asetoyer, activist)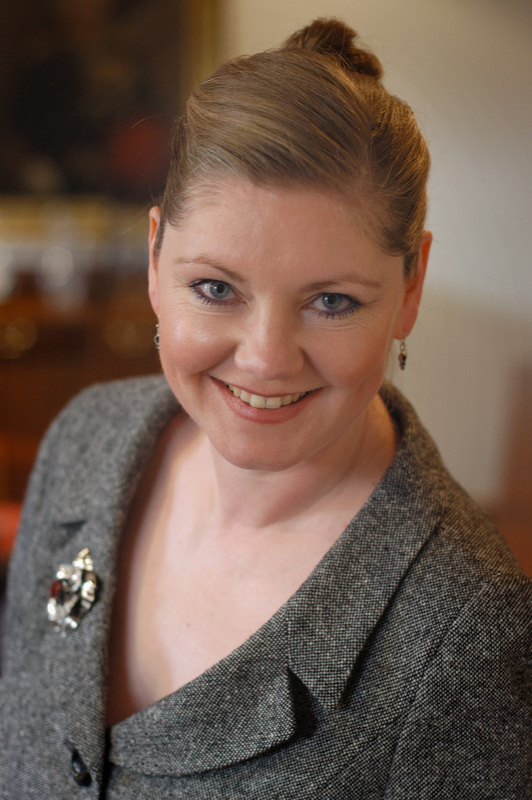 Our Founder – Gerri McHugh
Inspired by the hospice care her father received during his illness, Gerri McHugh moved from the corporate world into the voluntary sector in the mid-90s.
Her journey saw her start out within income generation and marketing, moving all the way through to CEO roles in the development area of the sector.
Coupling this wealth of experience with a lifelong passion in social justice, Gerri made the decision in 2016 to focus on setting up Global Health Film as a charity. In 2017, following initial 'in-kind' support from the Royal Society of Medicine and a generous start-up grant from the New Venture Fund, she was able to gift the necessary funds herself, to establish the charity.

Gerri is so proud that Global Health Film has become, by far, one of the most instrumental forces in igniting the passion in people to make change. Without its existence, the message and subsequent care of vulnerable people would not be shouted about nearly as loudly, and its prevalence in common culture would be diminished.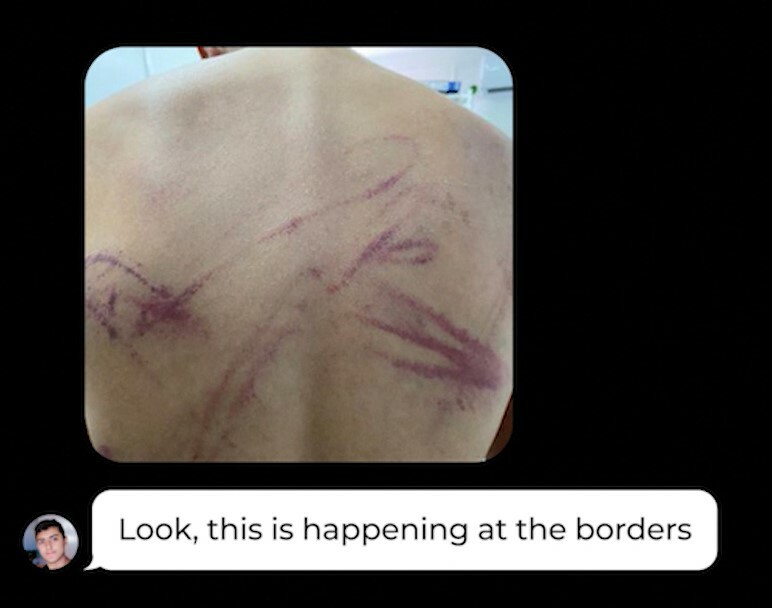 Our Mission
We maximise opportunities to bring people together, to learn from each other and from their own reflections.
We make each and every event work its hardest, getting the best results for all those involved. This means providing space for reflection and discussion, on a level, as equals, not being lectured or 'talked at'.
Also creating opportunity for networking, making connections that optimise the impact of a cause.
Signposting to filmmakers' websites or wider body of work, or to other relevant films on the same issue and highlighting the work of agencies on the frontline.
We nurture an appetite for individual and collective action.
Some of the stories we share can be hard to watch, and people could feel quite hopeless, without a clear sense of how to make sense of what they've seen and how they can contribute to a solution. Our events seek to counter this sense of hopelessness by providing clear actions to be taken. Bringing instead hope, community and a sense of agency.
Attendees to our events are invited to get on board with impact campaigns. Films seeking to effect change will define measurable objectives with activities to achieve those, with the aim of leaving a tangible legacy.
For example, Welcome To Chechnya – which shone a light on the state-led persecution of gay people in Chechnya – as part of its impact campaign, raised over $200,000 dollars in public donations for the Russian LGBT Network and other not-for-profits providing assistance and safe haven on the ground, for people fleeing Chechnya.
Likewise, Unrest - which focusses on ME and invisible disabilities – helped advance critical new policy on ME worldwide, including a $3M investment in ME research in Australia. Plus, a motion was subsequently passed in the UK to increase government funding, research and ME treatment.
We often help launch these impact campaigns live as part of our events, when the education and empathy is at its peak. We challenge ourselves to reach targets under time limits and encourage the support of our attendees.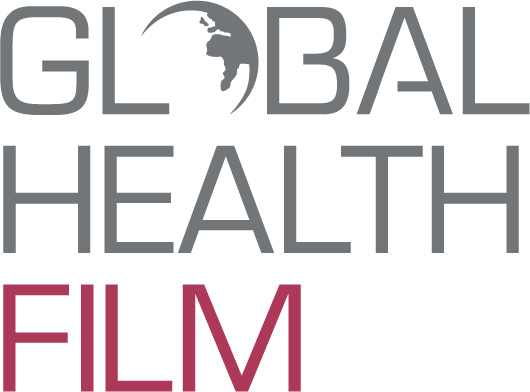 What can you do to help?
We really depend on membership fees from people like you.
People who may or may not be active in the medical field, but who do have a deep seated passion for the care and wellbeing of everyone, and the improvement of the world we live in.
Without paying members, Global Health Film would not be able to do the things we do. So please, take a look right here to find out more.
As part of your membership, you get free access to ALL of our online events, 50% discount on ALL in-person events, access to exclusive director interviews, resource packs of recommended reading and viewing AND SO MUCH MORE!
All of this AND you'll be supporting the leading charity in the field of medical and health education, social impact and change!
"For those looking to have their mind and eyes opened ... to issues they hadn't ever realised existed - this is the place to be."
(Dr Rebecca Inglis, intensive care registrar)