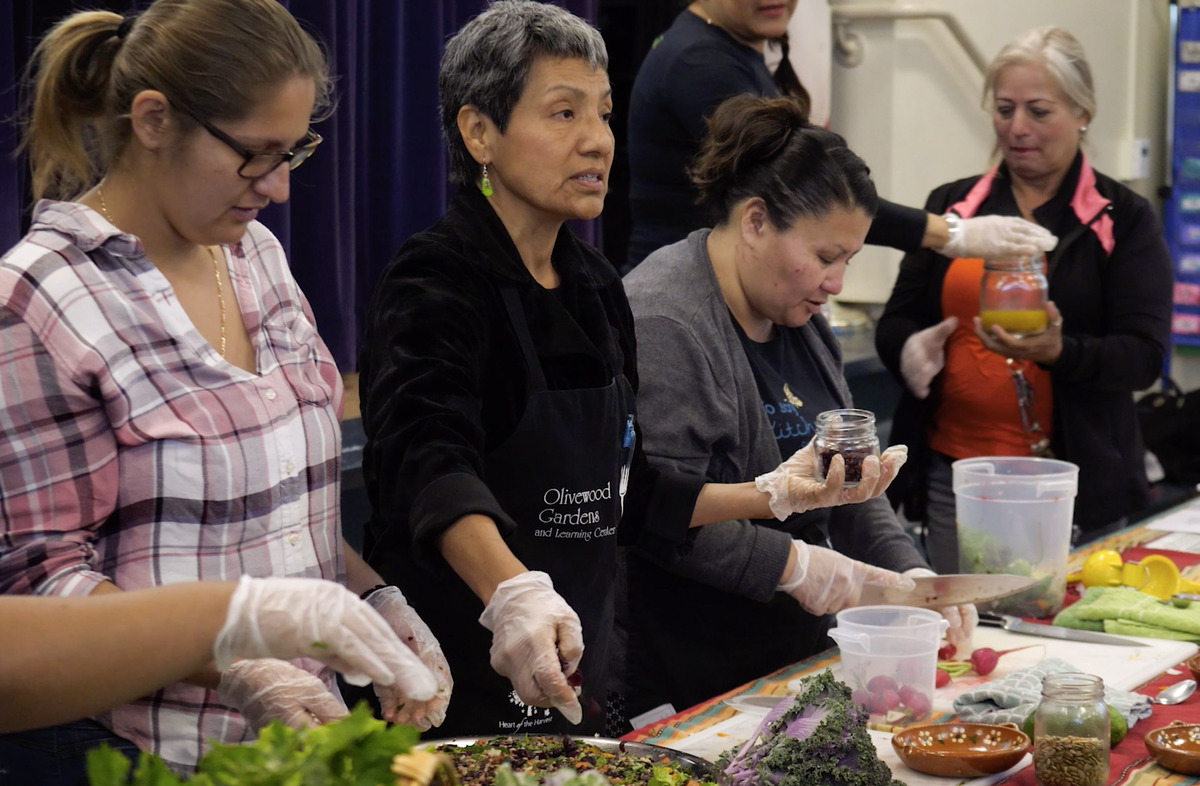 The Kitchenistas (2021)
Directed by David Romero, 56 mins
International premiere
What started as a 7-week nutrition programme seven years ago in National City, California for women seeking healthier diets, has become a Latina-led movement to raise the health, wellbeing, and resilience of the community.
National City has one of the highest rates of obesity and diabetes in San Diego County and in the state of California, and the programme graduates, called "Kitchenistas", are out to change that, one healthy meal at a time.
By 2021 and after 18 graduating classes, more than 275 Kitchenistas stay the course to overcome systemic barriers in bringing high-quality food solutions into their homes, schools, and city. Not to be underestimated, these women show how a range of small advocacy actions over time lead to big changes. The Kitchenistas are community builders and advocates for "real food" and re-connection through the kitchen.
The panel was moderated by Amy Stratton, Global Health Film, in conversation with Executive Producer Mary Ann Beyster, Cooking for Salud Coordinator, Patty Corona, and Sabrina Falquier Montgrain, MD and culinary medicine expert.
The replay can be found below: