Full festival line-up confirmed!
Themes this year include refugee and migrant health, planetary health, global mental health, disability, gender violence, dementia and ageing. See below for all of our feature-length films and some of our shorts.
Passes and single tickets for films available on demand here!
At Your Cervix (2022)
Directed by A'magine, 71 mins
UK Premiere
Video-on-demand watch window now closed
At Your Cervix is the first documentary to expose the little-known practice of the non-consensual use of patients as practice dummies by the American medical education system. In an era when conversations about consent, reproductive justice and racial justice are paramount, it shines a light on the use of unconscious patients by medical students to practice pelvic examinations without the knowledge or consent of those patients.
The film goes inside OB/GYN medical education programmes and looks at the way their racist and sexist legacy of exploitation has created a culture of non-consent in gynecology. Starting with the inception of the OB/GYN profession, whose founder, Dr Marion Sims, experimented on vulnerable, enslaved Black women, this oppressive legacy continues. It is still commonplace for medical students to learn how to perform pelvic exams on anesthetized patients during surgery without their knowledge or consent.
At Your Cervix chronicles these unethical teaching practices and explores how they relate to the fact that most patients experience pelvic exams as painful, disempowering and re traumatizing. These practices persist despite repeated news exposés and the fact that a more ethical, effective and empowering teaching method is well-established.
Gynecological Teaching Associates (GTAs) are trained lay-people who use their own bodies to teach medical students the breast and pelvic exam, simultaneously becoming both consenting patient and clinical instructor. Through the eyes of a queer GTA, At Your Cervix shows us how gynecology - and medicine in general - could be empowering and transparent, with medical students learning side-by-side with trained teachers and consenting patients.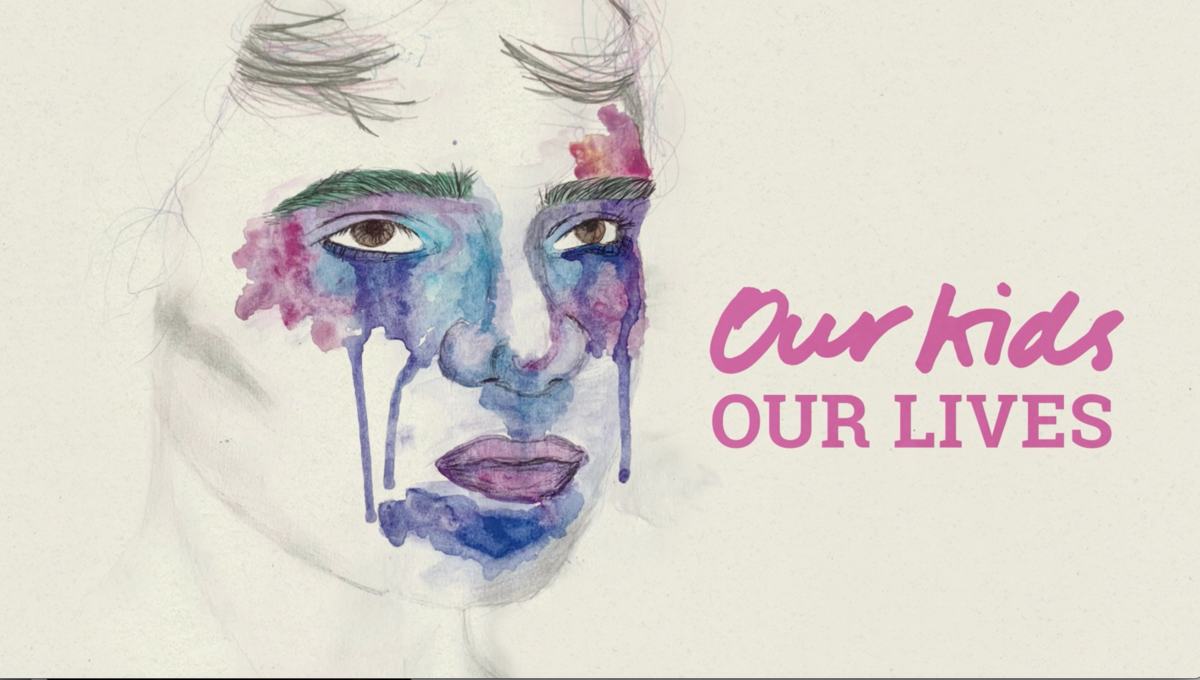 OurKidsOurLives (2023)
Directed by Ben Akers, 90 mins
Video on demand watch window now closed
Suicide is the biggest killer of young people in the UK.
With over 50% of mental health issues established by the age of 14. One in four school children self-harming. 7% of 17 year olds have attempted suicide. And 25% of deaths of 15–17 year olds due to suicide. It felt like we as parents needed to talk more about this.
In this feature length documentary Ben Akers talks to parents, kids, experts and looks for solutions on how we can help our kids become mentally strong.
He tries to discover what we can do, to help our next generation. From body image. To self harm. From societal pressures. To our expanding digital world. And explore the power of talking.
Because if we get this right, we can help young people manage their mental health not just for today but for generations to come.
Because our kids are our future. Our Kids Our Lives.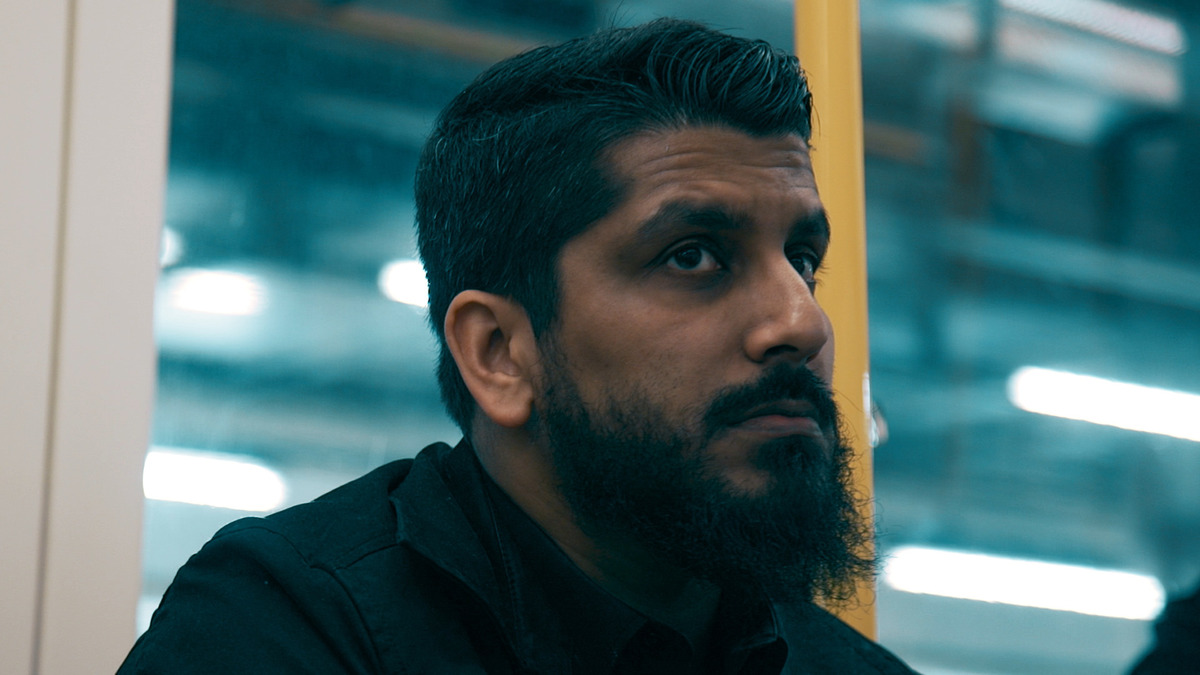 Phantom Parrot (2023)
Directed by Kate Stonehill, 88 mins
In-person: Saturday 02 December 10:00
Video on demand watch window: Tuesday 05 December 19:00 GMT - Wednesday 06 December 21:00 GMT
Passes and single tickets for films available on demand here!
The revelation of a top-secret British surveillance programme brings down the dominoes in a dark and analytical film about technology, rights and structural racism – and about a man with the courage to speak out.
If British police ask for the password to your phone or computer, you must hand it over to them in accordance with an anti-terror law that came into force before 9/11. When human rights activist Muhammad Rabbani refuses and is prosecuted, a journalist is able to uncover documents proving the existence of a top-secret surveillance programme, code-named Phantom Parrot, designed to copy the personal data of individuals at airports and border crossings – and people from minority backgrounds are often the first to be pulled aside.
And from there, the dominoes start falling in all directions in a dark detective film about technology, surveillance and structural racism in a time where knowledge might still equal power but where data is even better.
A razor-sharp analysis that unravels the threads and allows us to understand both the scale and gravity of the Phantom Parrot programme.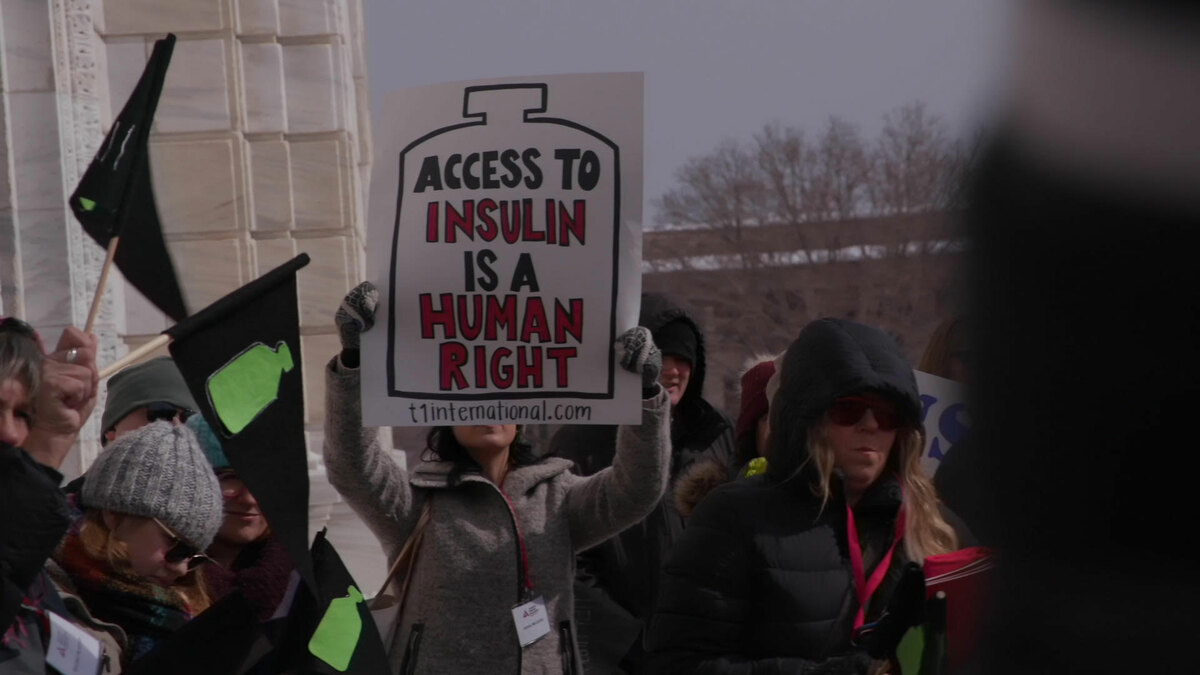 Pay Or Die (2023)
Directed by Scott Alexander Ruderman and Rachael Dyer, 75 mins
International Premiere
In-person: Saturday 02 December 12:15
Video-on-demand watch window: Sunday 03 December 19:00 GMT - Tuesday 05 December 21:00 GMT
Passes and single tickets for films available on demand here!
"Insulin does not belong to me, it belongs to the world"
(Sir Frederick Banting, co-inventor of insulin who sold his right to the patent for $1 in 1923.)
The US healthcare system is the most expensive in the world and close to half of all Americans reportedly struggle to pay for their healthcare. Pay Or Die explores the crushing financial reality for millions of insulin dependent Americans living with diabetes, as pharmaceutical companies push the price of this life saving medication to exorbitant levels, making record breaking profits. This is only further bolstered by the government's lack of regulation.
Pay Or Die voices the stories of families struggling to afford their life saving medications in one of the richest countries in the world, The United States of America.
The film trails a distraught Minnesota family desperate for answers after their son Alec dies at the age of 26 from rationing his insulin only weeks after aging off his parents' health insurance. In Oregon, a mother and daughter who both live with type one diabetes become homeless due to the exorbitant cost of their medication and are forced to join the plight of medical refugees who are leaving the US to source affordable medication in other countries. A newly diagnosed woman highlights the physical and emotional toll she faces whilst unable to grasp the dire economic reality that lies ahead.
This enraging and enlightening film lays bare the human cost of the United States' insulin affordability crisis, and serves as a call to action against the medical-industrial complex that monetizes our bodies and lives.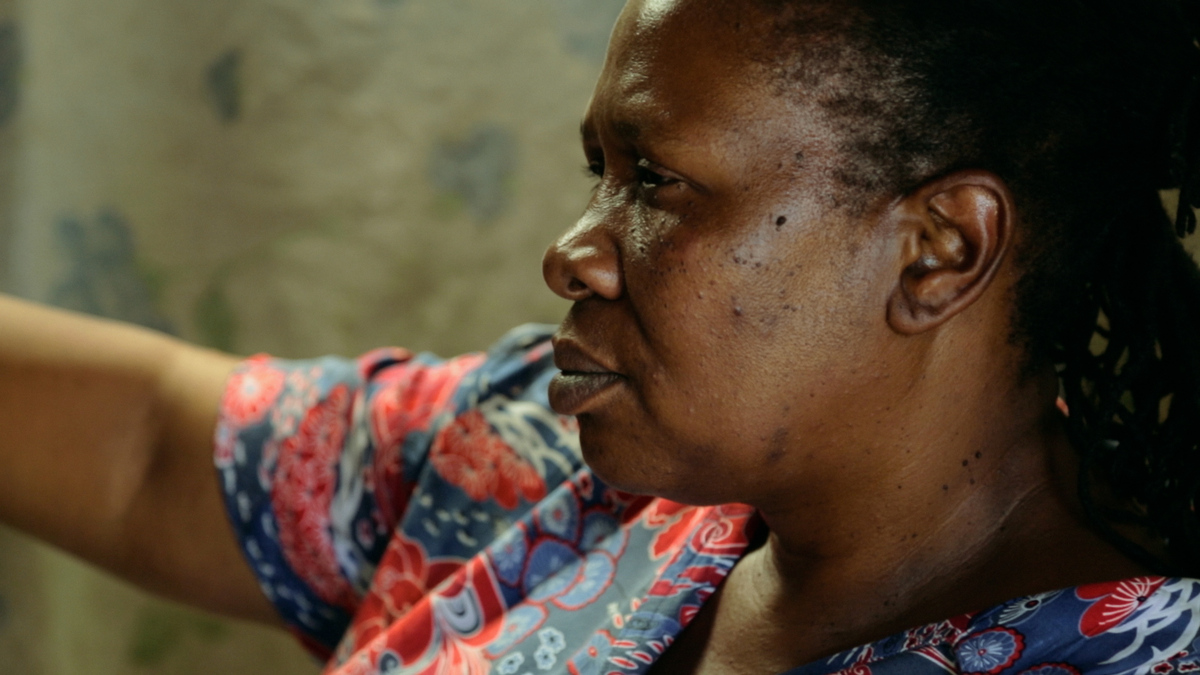 1001 Days (2023)
Directed by Chloe White and Kethiwe Ngcobo, 93 mins
In-person: Saturday 02 December 13:00
In Alexandra, South Africa, where two thirds of the women are abuse survivors, a group of mothers are on a mission to change the fate of their neighbourhood, right from the beginning.
Through a series of intimate, and at times, uncomfortable, conversations, 1001 Days takes the audience on a journey. Through the chaotic and narrow streets of Alexandra, we follow the fearless and charismatic health-workers Zanele, Thandiwe and Khosi. They are three mothers from the heart of the community, who doggedly support hundreds of new mothers, during some of their happiest–and lowest–moments.
Their aim: to help new mothers during the first 1001 days of their babies' lives, which are the most critical in any human's life.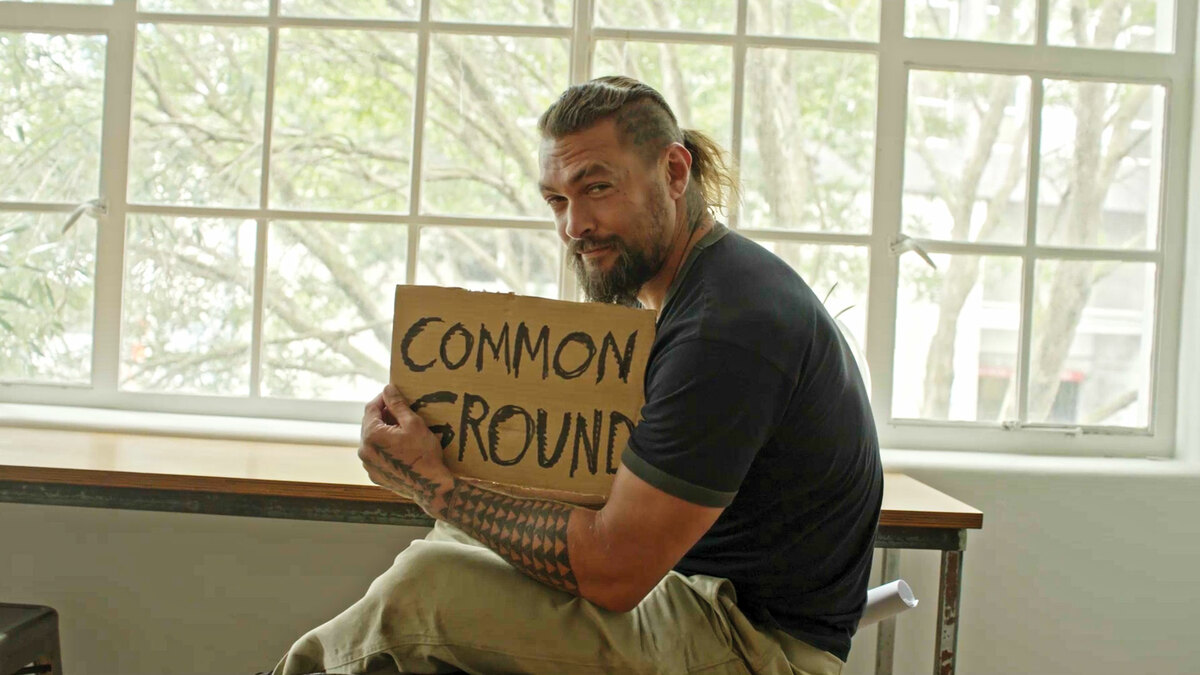 Common Ground (2023)
Directed by Josh and Rebecca Tickle, 105 mins
International Premiere
In-person: Saturday 02 December 15:50
Common Ground is the sweeping and uplifting story of the pioneers of the "Regenerative Movement" who are forgoing the toxic seeds and sprays pushed by Big Ag in order to produce tremendous quantities of nutritionally dense food while bringing our entire ecosystem back to life.
By fusing journalistic exposé with deeply personal stories from those on the front lines of the sustainable food movement, Common Ground unveils a dark web of money, power, and politics behind our broken food system.
The film reveals how racist practices forged our current farm system in which farmers of all colours are literally dying to feed us, and profiles a hopeful and uplifting movement of white, black, and indigenous farmers who are using alternative "regenerative" models of agriculture that could balance the climate, save our health, and stabilize America's economy - before it's too late.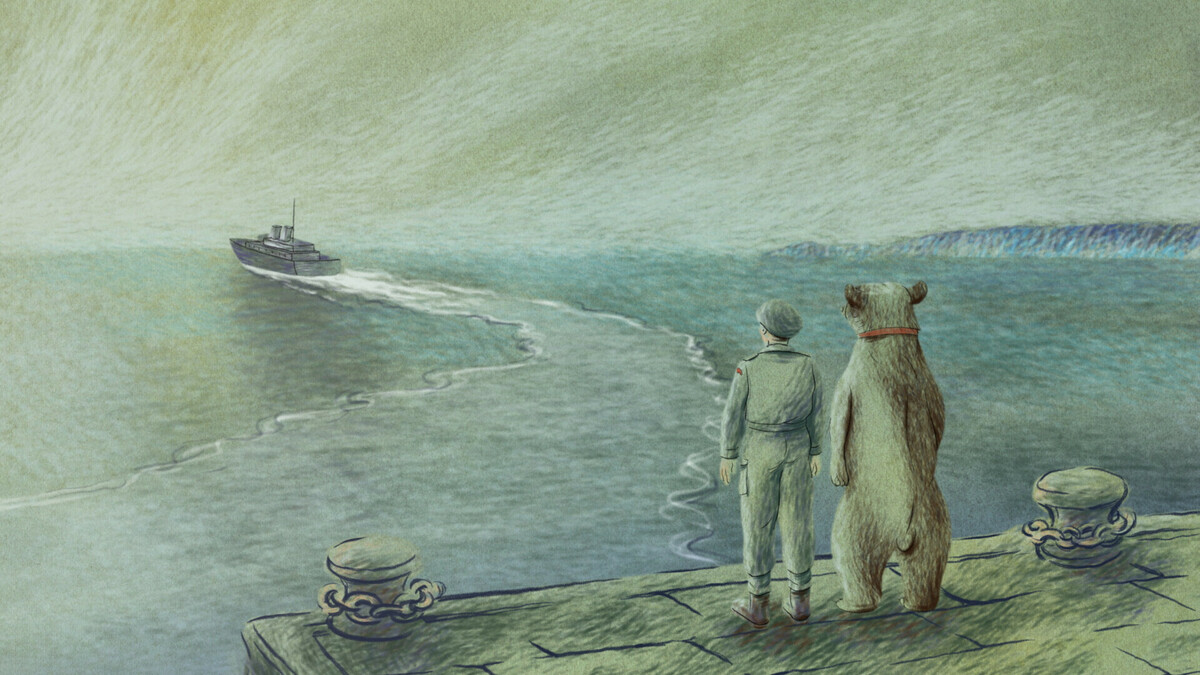 A Bear Named Wojtek (2023)
Directed by Iain Gardner, 28 mins
In-person: Saturday 02 December 17:00
Video-on-demand watch window: Wednesday 06 December 19:00 GMT - Thursday 07 December 21:00 GMT
Passes and single tickets for films available on demand here!
A Bear Named Wojtek tells the true journey of an orphaned Syrian brown bear who was adopted by Polish soldiers during World War II, becoming a beacon of hope and an emblem of their fate.

A half hour animated film, this is essentially a love story for one's homeland – an important subject in times of refugees, nationalism and xenophobia. It relates the experience of the Polish people during World War II through the true story of Wojtek and his friend Piotr Prendys, a member of the 22nd Artillery Corps of the 2nd Polish Army.
The story begins with a platoon of Polish soldiers, exiled in the Persian Desert, trading rations for a small orphaned Syrian bear cub that Piotr names Wojtek – 'the happy warrior'. To Piotr, the bear comes to represent his lost homeland, needing protection and care to become strong and independent again. To Wojtek, Piotr and the soldiers become his only family.
Piotr and Wojtek's epic journey is explored through the semi-mythical tales of Wojtek's personality; how he become an enlisted soldier of the Polish Army and the famous image of Wojtek carrying munitions at the Battle of Monte Cassino; ultimately, he represents the soldier's hope for independence.
Tragically, the realpolitik of the War's outcome force Piotr and Wojtek to become refugees in Scotland. Piotr's experience echoes that of many Polish people, who would become the biggest losers of the War as their land is bargained off to the Soviet Union. Despite feeling abandoned and betrayed, the Polish fortitude continues today via Wojtek: still a celebrated legend – and symbol of hope.
The film ends with Wojtek confined in the Edinburgh Zoo, visited by his Polish friends. While they do not have the freedom they once did, the soldiers salute – brothers until the end.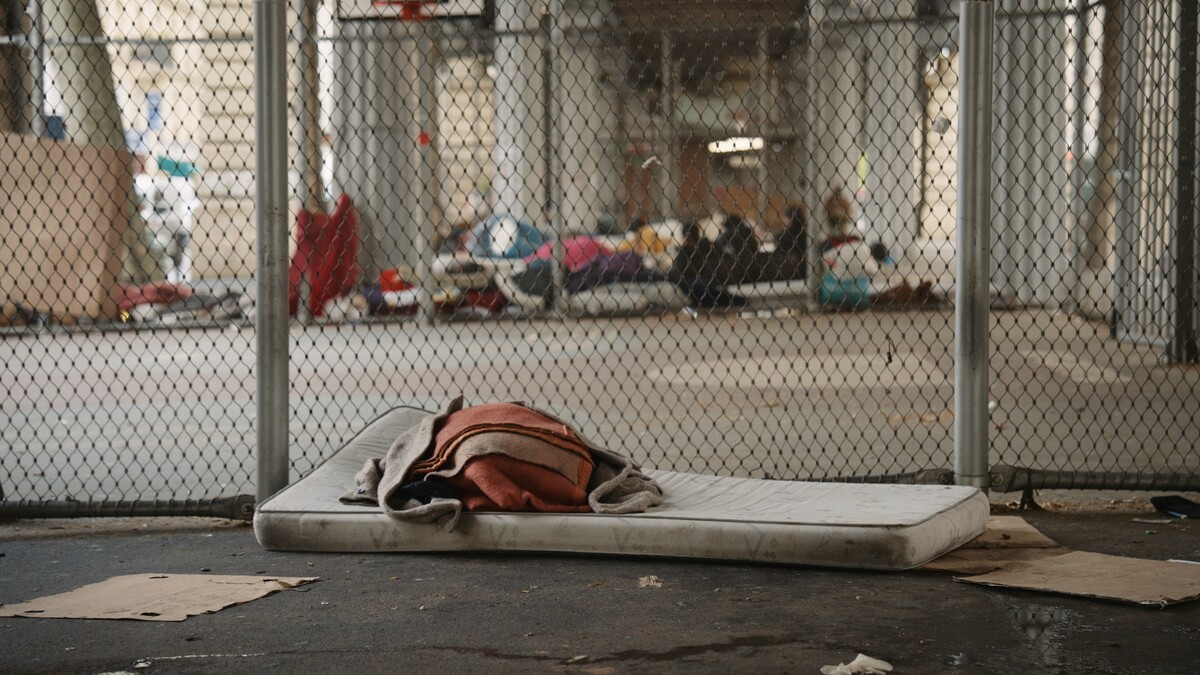 The Swedish-Speaking Migrants of Paris (2023)
Directed by Emilio Di Stefano, 22 mins
UK Premiere
In-person: Saturday 02 December 18:40 (with The Mind Game)
Video-on-demand watch window: Wednesday 06 December 19:00 GMT - Sunday 10 December 21:00 GMT
Passes and single tickets for films available on demand here!
This film follows a group of young men who, after years living and working in Sweden, are denied right to remain and face deportation.
They move to France to seek a new life, and often end up on the streets or in run-down refugee accommodation, in limbo and facing a precarious and uncertain future.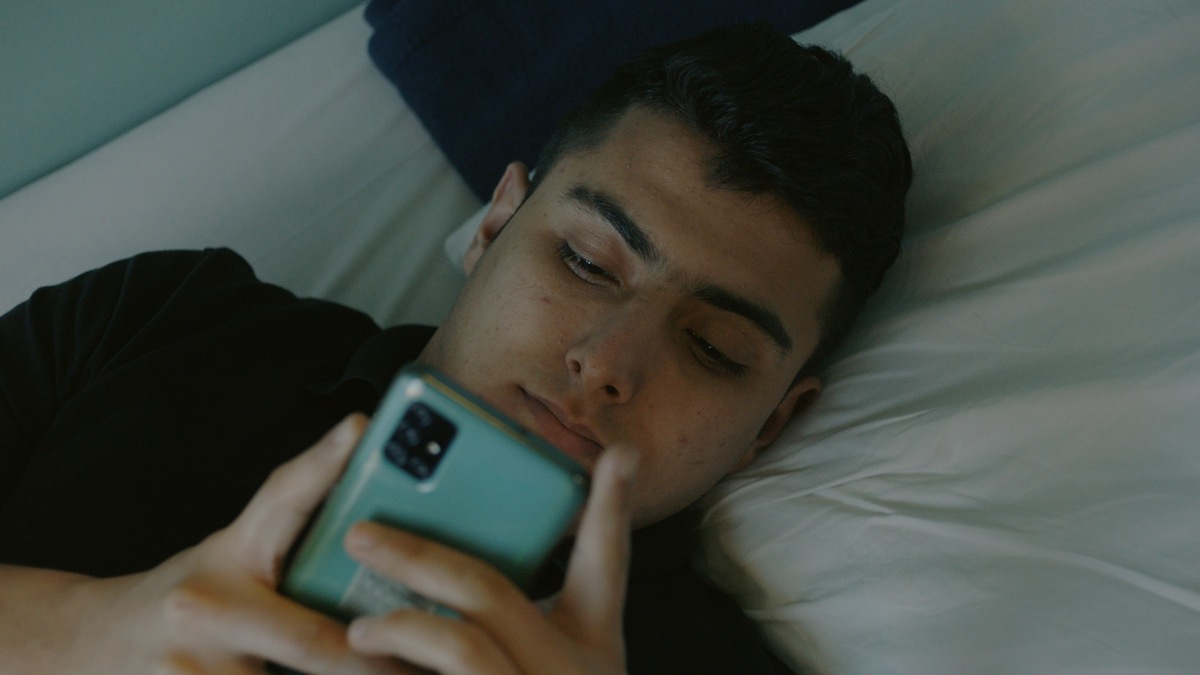 The Mind Game (2023)
Directed by Sajid Khan Nasiri, Els van Driel, Eefje Blankevoort (61 mins)
UK Premiere
In-person: Saturday 02 December 18:40 (with The Swedish-Speaking Migrants of Paris)
Video-on-demand watch window: Saturday 09 December 19:00 GMT - Sunday 10 December 21:00 GMT
Passes and single tickets for films available on demand here!
When he was just 15, Sajid Khan Nasiri (known as SK) fled Afghanistan alone. After a two-year journey filled with danger and hardships – minutely documented on his phone camera – he arrives in Belgium to seek asylum. There, a whole new struggle begins.
They call it 'the game': the life-threatening journey that thousands of unaccompanied minors undertake every year seeking protection in Western Europe. For SK, the game started after the Taliban killed his father. Via Iran and Turkey to Eastern Europe he progressed ever closer to his destination, hunted down by violent border police and hostile civilians. In clips recorded with his telephone camera, and in messages to filmmakers Eefje Blankevoort and Els van Driel, he keeps track of his progress.

SK has faith that once he gets to Europe, he'll be able to settle, go to school, start a new life. But when he arrives in Belgium to seek asylum, a new game begins - 'the 'mind game'.
As a child, how do you deal with the enormous mental pressure of the journey, with distrustful authorities, and disturbing messages from the home front?
The Mind Game is an intimate sequel to the award-winning Shadow Game (UK Premiere GHFF2021) - and a powerful account of the psychological pressures young refugees face.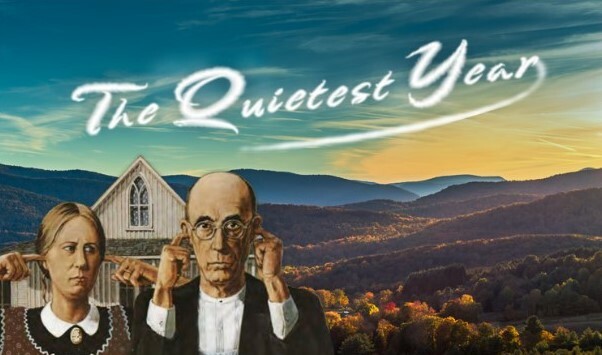 The Quietest Year (2024)
Directed by Karen Akins, 74 mins
World Premiere
In-person: Saturday 02 December 18:50
The Quietest Year is a disquieting tale set in Vermont, USA - presumed to be one of the last idyllic places in America - during the Covid-19 pandemic, when life slowed down to a crawl.
Whilst the pandemic was unquestionably one of the quietest times in a century, The Quietest Year illustrates how noise pollution, that so many are subjected to while trapped at home, is not just an irritation but rather a full-blown public health and environmental justice crisis too long ignored.
What has happened historically, technologically and politically to create such a noisy world?
What are the very real health and environmental impacts and who are the groups who have been identifying noise as an indicator of human and environmental degradation?
What is going on culturally and politically around noise and who are those who are leading resistance to noise through coordinated movements? What can we learn from their actions?
What future do we face in the midst of shifting technology, cultural attitudes and urbanization and what can we do to protect our commons?
The Quietest Year unpacks all of these issues, with authoritative experts and humour, along a number of compelling active storylines.